Concrete Gunite Pool Builders
Are you thinking of installing a new family pool in your backyard? Then you already probably know there are 3 major options for in-ground pools.
In this article we will be discussing the first option. Gunite or concrete pools are a great option when installing a new Pool. Gunite Pools have been around for a long time and have always stayed a favorite for home pools. If you are interested in installing a new Gunite Pool or just refreshing your old Gunite Pool you have come to the right place. Swimming Pool Pros partners offer the following services for gunite pools:
Design and Building of new Gunite Pools
Cleaning and Resurfacing of Gunite Pools
Leak Detection and Repair of Gunite Pools
General Pool Maintenance and Repainting of Gunite Pools
It Does not matter if you are wanting to install a new pool or just get your old pool repaired a Swimming Pools Pros partner can handle any Pool Repairs or Installations. Contact us today and we will connect you with a leading Pool Company in your area.
How are Concrete Gunite Pools Built?
When you decide to install your new Gunite Pool, what should you expect from the construction process.
The first step in a Pool project is the design phase – Our partners will sit down with you and create a design that fits your garden and needs.
Digging the hole – Next will be digging the hole according to the design plans. Whenever possible our partners will employ the use of excavation equipment but if there is no access to the pool area it will have to be dug by hand.
Installation of pipes and plumbing – The workers will begin to lay down the plumbing for the pool.
Steel reinforcement cage – Once the plumbing is in place the builders will start to build a cage reinforcement structure that will be used to hold the concrete in place when spraying the granite and reinforce the structure so it lasts for many years to come.
Gunite blasting – Gunite will be sprayed onto the steel cage layer by layer forming the finished shape of the pool.
Finishing and painting of the Pool – After the Pools have been finished with Gunite and any small imperfections have been fixed the pool company will add the finishing touches like pool stone surrounds and paint the pool for a beautiful finish.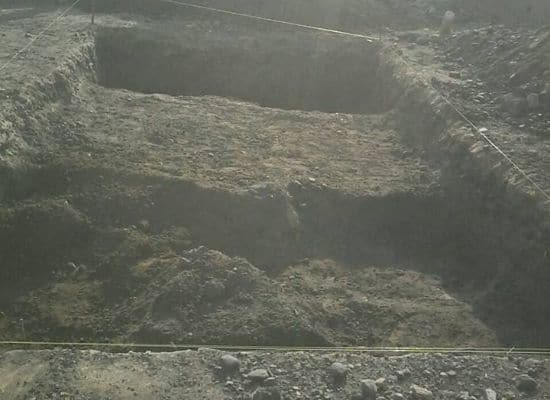 Advantages of Choosing a Gunite or Concrete Pool
There are many advantages to choosing a Gunite Pool:
Customs designs – You can change the shape and design of the pool to suit your needs and fit perfectly in your backyard
Choose the Pool finish – Different paint colours and customs stone patterns and mosaic tiles are just some of the options you have.
Built to last – Granite pools last a very long time and normally come with the best warranties. When properly maintained gunite pools will last for decades to come. There are many gunite pools that are older than 50 years that are still in service.
Gunite pools are Hardwearing – Not only are gunite pools built to last for many years they are also very tough compared to vinyl and fiberglass pools that puncture more easily. Gunite pools are employed in business settings where vandalism is a worry because of their impact resilience and lack of a liner.
Flexibility for additional amenities – Because Gunite Pools are custom designed adding amenities like underwater lighting, underwater benches, tanning ledges, and water features are all easily incorporated into the design.
Why choose a Swimming Pools Pros partner when installing a Gunite Pool?
It is often difficult to find a reputable Pool Company for your new Pool Installation or Repairs. Swimming Pool Pros has vetted leading Pool Companies across South Africa to join our Network of partners. Some of the advantages of working with one of our partners are:
Customer satisfaction is the no1 priority
Custom designs, making your dreams a reality
Experience pool builders with many years of experience
Great warranties giving you peace of mind
Awesome post-sale service and advice on how to maintain your pool correctly
Competitively priced while not sacrificing on quality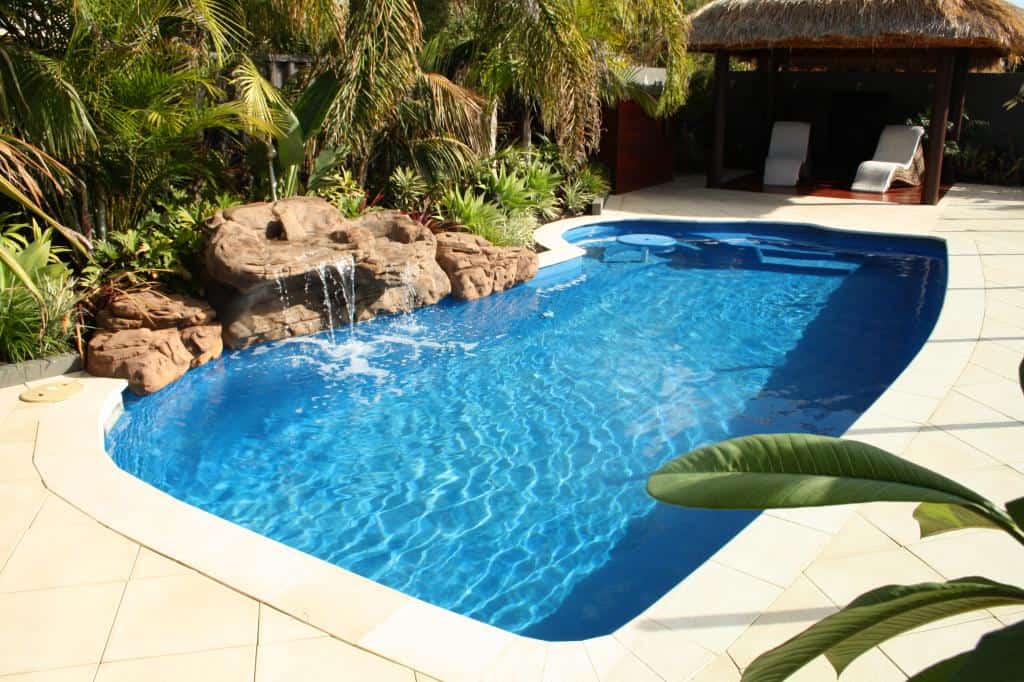 These are just some of the advantages of working with a Swimming Pools Pros partner.
How much does a Gunite Swimming Pool cost?
The average price of a new Gunite Swimming Pool ranges from R90 000 to R130 000+, depending on the design, shape, size, and features added to the Pool. For more info on swimming pool prices please visit our Swimming Pool Pricing Page or Contact us today for an Obligation Free Quote from a leading Pool Company in your area.