Swimming Pool Prices – 2023 Price List of New Pools
So, how much does it cost to install a swimming pool? The average price of a new swimming pool ranges from R70 000 to R130 000, depending on the size, shape and extras.
Excluding any extras (like decking or lighting), below is a handy price guide for new swimming pools.
Average Pool Prices according to Size
| | |
| --- | --- |
| 6m x 3m Swimming Pool | Approximately R 65 000 |
| 7m x 4m Swimming Pool | Approximately R 75 000 |
| 8m x 4m Swimming Pool | Approximately R 85 000 |
| 10m x 5m Swimming Pool | Approximately R 100 000 |
| 12m x 6m Swimming Pool | Approximately R 120 000 |
What determines new pool pricing?
The price of a new swimming pool depends on various factors. The size, depth, shape, cleaning technique, filtration system and extras will determine the price.
Generally, you can expect to pay between R 65 000 and R 120 000 for a new swimming pool.
Swimming pool size
The bigger the pool, the larger the cost! Larger pools are more expensive to install and maintain, while smaller pools are budget-friendly options.
Small 6m x 3m pools are great for couples to use as a splash pool and bigger ones are better for families with children.
Swimming pool shape and depth
Choose a pool shape that reflects and optimises your garden's size and space.
Deeper pools are ideal if you want to use a diving board, but they require extensive digging and are more expensive.
Shallow swimming pools are wonderful to use as splash pools and are more cost-effective.
Swimming pool type and material
The material used for your pool can affect the price. Most people choose an inground pool, which can be built with either concrete, fiberglass or a vinyl lining.
Fiberglass Pools
Pros and cons of fiberglass pools include:
Easy maintenance
Fast installation
Low maintenance costs
Looks beautiful
Highly durable and long-lasting
The most expensive option
Don't allow for much customisation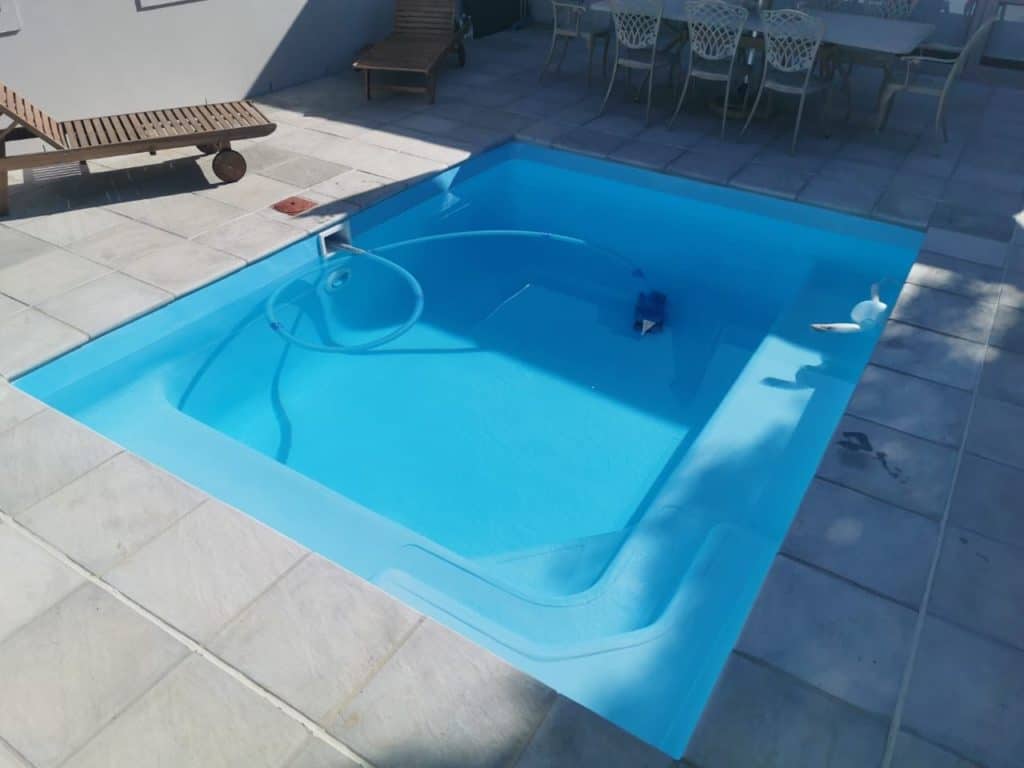 Vinyl lined pools
Here are some advantages and disadvantages to vinyl lined pools:
Cost-effective installation
Great for size and shape personalisation
Repels algae
Need to replace the lining regularly
Low resale value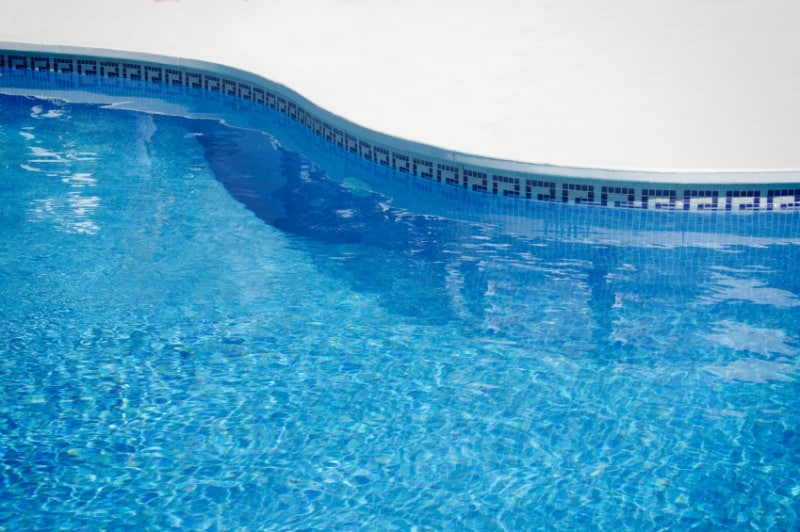 Concrete pools
There are benefits and downsides to concrete pools:
Very durable with a long life
Highly flexible customisation
Require heavy maintenance
Need high amounts of chemicals
High maintenance costs
Long installation process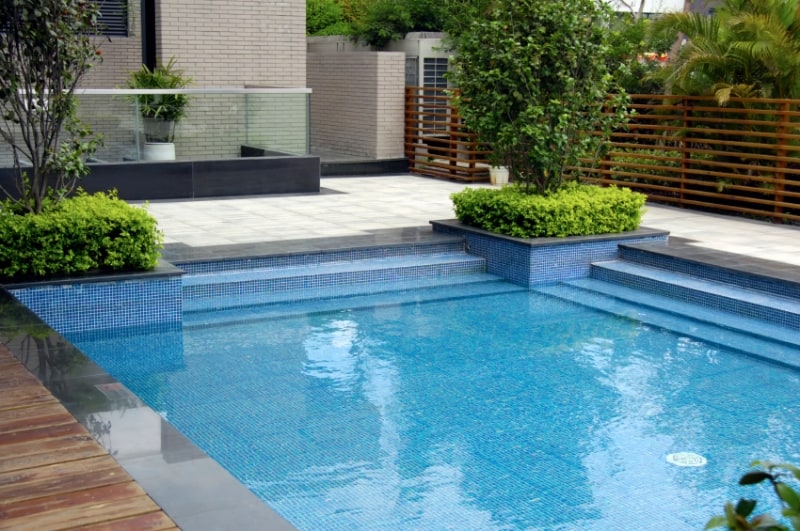 Need more advice about which pool is best for your needs? Chat to your local pool expert here!
Swimming Pool extras
Most people choose extras when installing a swimming pool. These include:
Wooden decking
Lighting
Waterfalls
Heating systems
Water features
Water slides and diving boards
Additional steps
Each add-on chosen will increase the price but they will be worth it in the long-run.
Pool renovation prices
Swimming pool maintenance is very important to prevent expensive cracks, filtration and technical issues. Your pool maintenance costs will depend on your pool type, filtration system and size.
Pool Maintenance Prices
The cost of regular pool cleaning services can vary from R600 and R1000 each month for general pool maintenance, this includes chemicals, treatments and accessories.
If you don't have time to clean and maintain your pool, you can hire a pool maintenance professional who will charge you a monthly fee for cleaning, maintenance and chemical treatments. Pool maintenance contracts range from R750 to R1050 according to your pool type and size.
Pool repair prices
Pool repair prices vary and can depend on whether only a small part is needed or major repairs are needed. You can expect to pay from R750 to R2500 for minor pool repairs but your local pool company can give you an accurate estimate.
If your pool is not working properly, it is probably due to:
Leaking pump
Filter malfunction
Congested pump
Leaky skimmer
Broken pump fitting
Cracked surface
Pool relining prices
If you have a vinyl lined swimming pool, you will need to replace the lining every decade or so. The cost depends on the size and shape of your pool. Contact a local pool expert here for an easy and accurate quote.